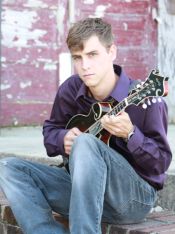 Josh Palmer is a mandolin virtuoso from the foothills of the Appalachian Mountains in Gadsden, Alabama.   Hailed as a prodigy, Josh exhibits the musicianship and technique of a seasoned player.   His musical ambitions extend beyond those of the average musician, when he is not practicing technique, he's composing.   Josh is a full time member of the award-winning bluegrass gospel ensemble Canaan's Crossing.   He has also played for Kelli Johnson, The Gary Waldrep Band, and filled in for countless others.   Josh's quest for an instrument with superior tone and playability led him to Ratliff, and ultimately led to the creation of his signature R-5.    Wherever he performs, Josh always mentions his Ratliff and regards it highly above any other.    "My Ratliff is the best mandolin I could ever ask for! Better than any other I've ever played".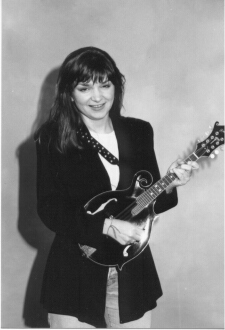 Nashville recording artist and co-owner of Dead Reckoning Records.   As a composer, performer and studio musician Tammy has lent her talents to some of the most prestigious names in country music. She also has done several solo recordings, so look for her and her R-5 next time you're in a record store.     Tammy currently plays with the STEELDRIVERS.    Her R-5 (a custom solid black) is the only mandolin she depends on.   "I've owned my Ratliff since '91 and I love it. Whether I'm on stage or in the studio it always performs beautifully".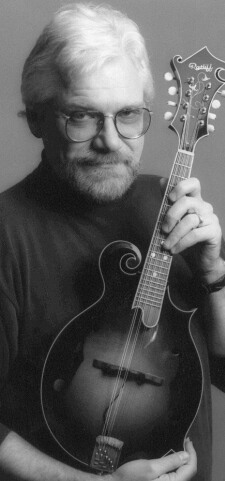 Nashville studio musician, Billy Panda plays guitar, resophonic guitar, pedal steel and mandolin.   Billy has this to say about his Ratliff R-5……

"Heads turn and jaws drop every time I take it out of the case. The construction and playability are absoulutely first rate.   The intonation is superb, the fret work is perfect, and the inlay and binding are as elegant and well-executed as any I've seen.    My R-5 has that rare combination of volume and balance.   A sweet top end and a rich woody bottom are present at all playing levels,from very soft to extremely- I mean extremely-loud. This thing sounds great. I will not describe my R-5 as a great mandolin for the money. It is a great mandolin.   Period.    I couldn't be happier.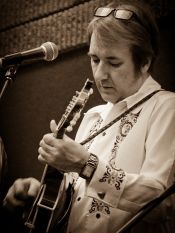 Buddy is co-founder of THE DIXIE BEE-LINERS, who garnered praise for their ground-breaking 2008 album. RIPE, earning the band four #1's on the bluegrass charts. Later that year, the Bee-Liners were named Roots Music Associations's Bluegrass Artist of the Year. The band's second full-length work, Susanville, brings to life 19 musical moments along America's interstates and byways. Buddy says, "It's getting harder to find photos of my 'good side,' but Ratliff mandolins look good from ANY side, regardless of age. Even more importantly, they sound great. 'Buster' has a warm, woody bark, superb tone and volume, and great note separation. In the studio, on the concert stage — or even the galley of a Southwest Airlines 767, where we were once enticed to perform — it always delivers. I just can't put it down!"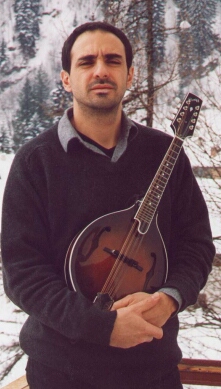 Dino DiGiacomo is a multi-instrumentalist from Italy.    He is best known to bluegrass fans as a member of the famed Italian bluegrass band Red Wine.    Well known in Italy and Europe, they have also completed several successful tours in the United States.     Don't miss the opportunity to see Dino when they're in your area.    You'll be glad you did.

Dino's mandolin is a Ratliff RA-5.    He says, "Your mandolin is a real powerhouse!!".
Jennifer Banks McLain, along with Michael and Raymond McLain perform as THE McLAINS.     This first rate professional bluegrass group has performed all across the United States and on many TV and radios shows, including the Grand Ole Opry.    Their album, "More Fun Than We Ought To Have", is on Pinecastle Records.    She says,"My dad has always had a knack for finding great instruments.    He called me and said he'd found this awesome Ratliff mandolin.     As soon as I played it, I knew it was remarkable.     I've been playing it ever since…..every fret-clear and true…… has a really solid chop…..".
Stephen Cagle has played with bands such as Misery River, New Horizons, Silver Creek (now Mountain Heart) and The Anita Fisher Band with Ray Deaton (of III Tyme Out).    Stephen's mandolin is an R-5 "Master Model" made in August of 1996.    "I've been given great remarks on my Ratliff from Randy Graham, Danny Roberts and Alan Perdue  at different festivals we've played".     Stephen says,  "For tone and volume I just can't find anything close to it".  Very comfortable to play up and down the fretboard with great intonation".    GREAT job, Audey".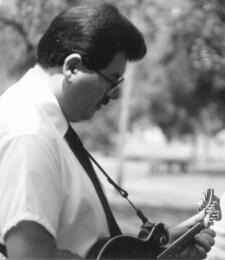 Before his death in 2014, James' position as lead guitarist for bluegrass great Dr. Ralph Stanley's Clinch Mountain Boys made James well known to bluegrass fans the world over.
 However, James was also known as a multi-instrumentalist, playing several instruments on his ten solo recordings. His CD release,"Where I'm Bound",features not only his fine guitar work but also shows just how talented he was on his R-5 Ratliff mandolin.
 Here at RATLIFF Mandolins we miss James …..as a wonderful musician and as our friend.